Are you in need of a website …FAST? A member of the DayBuild team will personally work with you and build your website whilst you watch…and he really will have your brand new website up and running within 1 day (8 hours).
DayBuild® …it's a website built in a day!
For the fastest and most affordable website creation, we have got you covered. You can watch and help as we build your new website over Zoom!
The DayBuild® Website was created with an idea: If it is possible for us to build a website within one day – then why not give everyone access?
You message us your interest and then provide the basic copy and images via our simple Website Build Form, then fortunately for you we are here to help make your website come true.
Don't panic if you're not sure about content, all you will need to do is chat to us and complete the simple online form with whatever information you have, it doesn't matter how little there is. If you message us below, Marc Simmons, our DayBuild expert will give you a call and take you through the process.
But it doesn't stop with just your website, we provide a number of bolt-ons, include booking systems (which allows clients book appointments online) as well ecommerce packages so that they can purchase products directly from within the website without having ever leaving home.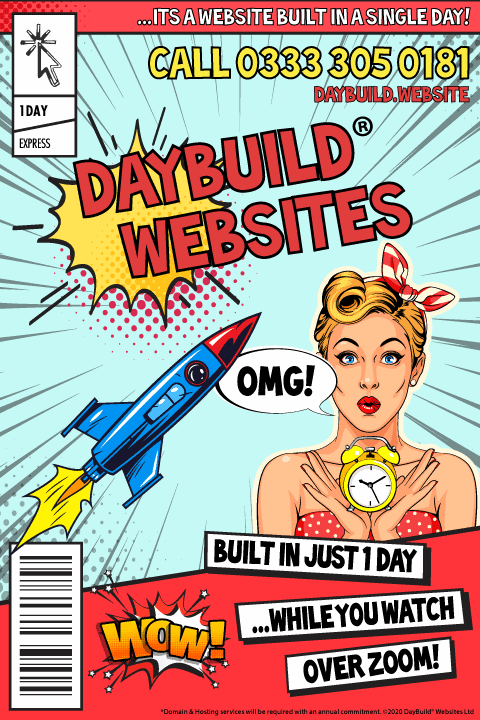 lets get this DayBuild Website Started!
To get started, all you need to do is register your interest below and our DayBuild website expert, Marc, will give you a quick call to discuss your project, or you can call him direct on 0333 3050181.
We can then set up your domain name, hosting, SSL and webmail (separate monthly charge) for you, in preparation for your Day Build Website Creation.